There's nothing more frustrating than a sluggish computer, but rather than buying a new laptop or PC, here are 7 ways of avoiding a costly new purchase by making your slow computer run faster and giving it an extension on life.  Computer replacement costs are running in the $900 range, so every little improvement will save you money.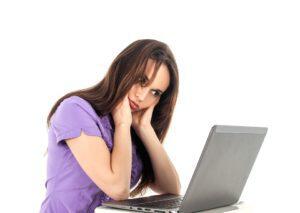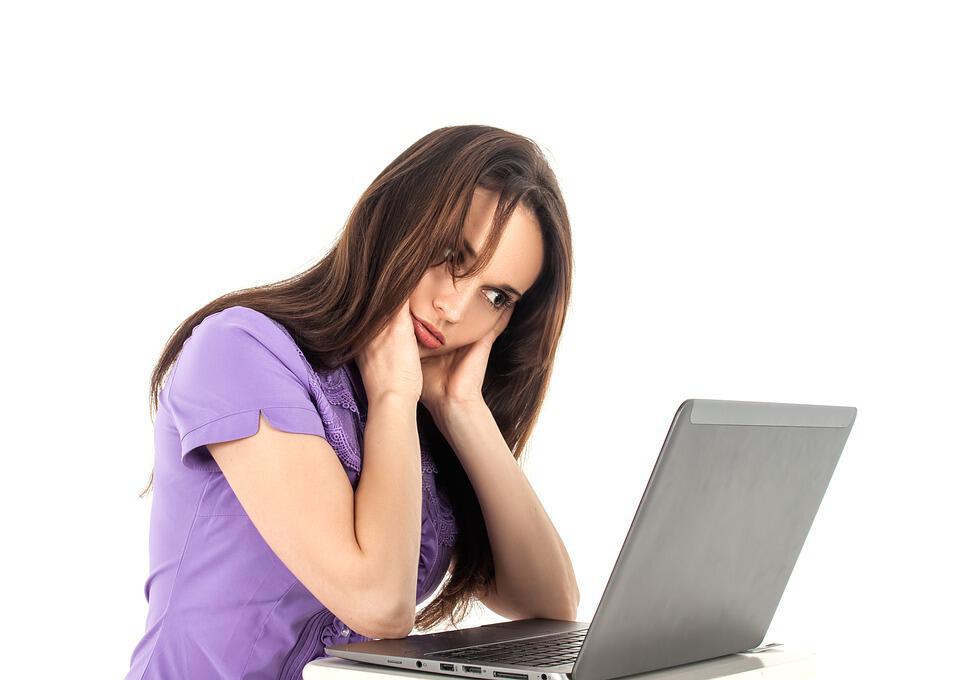 Step 1: Reboot Slow Computer
After restarting/rebooting the computer, whatever what was stuck on the computer before will no longer be frozen on the screen. Sometimes, you just need to push the power button.
Step 2 : Uninstall Unused Programs
New computers come with many programs that go unused and unnoticed. To remove all these pointless programs, open the Control Panel's Programs and Features page, and have a trawl through the list of installed software. Uninstall all of the Hewlett Packard and Dell factory installed software. If you have an all in one printer, remove all of the software, and just install the print driver.  Remove any games, any shopping assistant applications, and anything your kids installed.  Your computer will be faster without these programs.
Step 3: Check RAM
RAM, which stands for Random Access Memory, is the temporary storage memory used by the computer. Therefore, the more programs used, the more RAM needed. Your computer will be slow and non-responsive if there isn't enough RAM.
A clear indicator of not having enough RAM is if the computer slows down every time you try and process large files. It may also freeze while carrying out several different actions at once.
Add more RAM by buying an extra memory stick or two, or buy getting completely new memory if all the slots are taken. Be sure to match up the speed and latency ratings of the new RAM that you add. Look up the RAM specification of your motherboard, and ensure that you are using the fastest RAM that it can hold. Nowadays, RAM is offered in DDR3 and DDR4 speeds from 10400 to 16000 speeds.
If you are running Windows 10, you need at least 16 GB of RAM, if you have Windows 7, at least 4 GB will do. If you can't meet those minimums, then you will see persistent slowness.
Step 4: Turn off Screen Animations
Another way to make your computer snappier is to turn off the window animations.  In the control Panel, look for the "Ease Of Access Center", open it up, scroll down to the bottom, and open up "Make it Easier to focus on Tasks"  Then Check the box that says "Turn Off all unnecessary Animations". That will cause your windows to pop up faster and make the whole computer seem faster.
Step 5: Turn off Scheduled Tasks
Enter "Task Scheduler" in the search box on your computer. Open it up, and then disable all of the scheduled tasks.  Same goes for the task manager, turn off all startup tasks.  Your computer will startup faster, it will run faster after you do this.
Step 6: Upgrade your CPU
If you have a desktop computer with a Core i3 or Core i5, you can always replace it with a Core i7, it is a simple upgrade that will give you 4 CPU cores instead of 2 that you get with Core i3 or Core i5.  This is a simple, but expensive upgrade with Dell and HP computers. I would start by sourcing on from EBAY. Keep in mind that you must source the same generation of Core processor.  If you have a Core2Duo, the only option is to find a slightly faster Core2Duo. If you have a PentiumIV, sometimes you can get away with replacing it with a Core2Duo.  Unfortunately, these are all guaranteed to be slow.
Step 7: Find Tech Support Company
If none of these steps make the computer run faster than before, and you want it checked out by a computer pro, then call us. Our techs are patient and polite and will make the slow computer run fast again! Call (949) 371-5079 if you just want to replace it with a new one, then call us anyway. we can make your new install happen in a Jiff.
Step 8: Downsize Applications
Disable Adobe ARM, turn off software evaluation nags. If you have Camtasia Studio 9, it is bloatware, downgrade it to Camtasia Studio 8 and use this handy evaluation extension hack to get another 30 days of screen recording time.
Step 9: Make Sure the Diagnostic Service Host is Working
Make sure it has the required permissions to run, if it fails, it will produce a ton of log entries. See our blog entry on how to fix it.